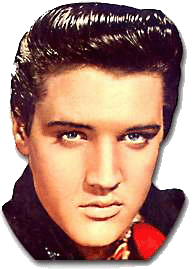 JANUARY 5, 2019
- First, please forgive the look of this list! I am not an expert at website designing but I tried and tried to make this look presentable and it actually DID when I first layed it out in another program but when I put it up on my site it looks pretty jumbled. I've spent a long time working on getting this list f25inished and am not about to try and do it over so please try and put up with this, ok. I think most of you will be able to sort through all the mistakes but if anyone knows anything about HTML web page design and can help me make it look a lot better I beg of you to contact me. Thanks.
I'm sure you'll have loads of questions so just write them down and ask when you get time and time is what you'll need to go over this completely absurd LP list Have a good time!
NOTE: LISTINGS IN BLUE ARE NEW ONES!
ARGENTINA
WAHR 2625 / 26 LOS EXITOS DEL MOMEMNTO. COVER ONLY. PROMO VAR ARTIST (SUSPICIOUS MINDS).GOOD -. $2
AVS 4387 NO HAY EDAD PARA EL RECUERDO. VARIOUS ARTIST LP 1976 - BLUE SUEDE SHOES. MINT - / MINT -. $4
TLP 60298 LA MUSICA DE MOCHIN MARAFIOTI (RADIO MITRE). 1988 NEW BLACK RCA VICTOR LBL. VERY INTERESTING VAR ARTIST LP (ELVIS DOES BS SHOES AND JAILHOUSE ROCK) IN THAT THE FR0NT CVR SHOWS A PIC OF A DJ WORKING BUT WITH THREE ELVIS LP'S IN FRONT OF HIM ON HIS DESK !!! MINT - / CLOSE TO MINT -. $10
AUSTRALIA
JB 073 HEROES OF ROCK N ROLL. J & B LABEL. VARIOUS ARTISTS - GOOD ROCKIN TONIGHT. MINT - / MINT -. $3
BRAZIL
VARIOUS ARTIST LP'S. ALL MINT - / MINT -/ NO ELVIS PIC ON FRONT OR BACK UNLESS NOTED!
404.7058 ESCALADA. SOM LIVRE.1975. KISS ME QUICK; BLUE SUEDE SHOES. $4
107.4028 SAUDADE JOVEM. ORANGE RCA VICTOR. 1975. LOVE LETTERS. $4 IYES I KNOW IT MAKES NO SENSE AS VOL. 1 HAS AN EARLIER CATALOG NUMBER!!!
107.4026 SAUDADE JOVEM VOL. 2.1976. ORANGE RCA VICTIOR. NOW OR NEVER. $4
404.7080 ESTUPIDO CUPIDO. SOM LIVRE LBL. 1976. DON'T BE CRUEL. $4
104.4081 ROCK N ROLL '60.ORANGE RCA VICTOR. 1976. ARE YOU LONESOME.
103.0229 AS CAMPEAS DO BARROS DE ALENCAR. 1977. NEW BLACK. THERE IS A SMALL COLOR ALOHA PIC ON FRONT (SAME PIC AS ON WELCOME TO MY WORLD LP). SUSPICUOUS MINDS. $7
104.4134 YESTERDAY. NEW BLACK. 1979. YESTERDAY. $4
421.7002 25 ANOS DE ROCK N ROLL. SOM LIVRE. 1980. 2 LP SET (2 LP'S IN ONE CVR). BLUE SUEDE SHOES. $4
104.4149 COUNTRY FEELIN'S. 1981. NEW BLACK. GUITAR MAN. $4
104.4149 COUNTRY FEELIN'S. 1981. NEW BLACK. GUITAR MAN. PROMO VERSION. HAS "ESPECIAL PARA` PROMOCAO...." ON LABEL (NOT STAMPED IN BUT PART OF THE LBL.) $7
404.7212 GOOD TIMES 98. SOM LIVRE. 1984. SYLVIA. $4
109.8012 ROCK MEMORIES. 1984. ORANGE RCA VICTOR. $4
406.7003 EMOCOES. 1984. SOM LIVRE. LOVE ME TENDER. $4
590.003 BAMBNOLE. 1987. SOM LIVRE. JAILHOUSE ROCK. $4
407.0008 LOVE DREAMS. 1989. SOM LIVRE. SYLVIA. $4


CANADA
CPL2 4351 60 YEARS OF COUNTRY MUSIC. 1982 TWO LP SET ISSUED BY RCA. BOOKLET COVER. "HEARTBREAK HOTEL" FRONT HAS A LARGE COLOR DRAWING OF NIPPER AND THE RCA VICTROLA. INSIDE SLEEVES HAS GREAT LINER NOTES INCLUDING INFORMATION ON EACH SONG!. BACK CVR HAS COLOR REPRODUCTIONS OF SOME OF THE VARIOUS RCA 78 AND SINGLES LABELS INCLUDING 47-6420 NO LINES! REAL NICE LP. MINT - / ALMOST MINT - BUT THERE IS A CUT ON THE FRONT COVER RIGHT SIDE MID WAY DOWN. $8

CHILE
CML 2064 CARNIVAL DEL DISCO. COVER ONLY. THIS IS A VARIOUS ARTIST LP BUT WITH NO ELVIS SONGS. HOWEVER, THE FRONT CVR. HAS A PIC OF SOME ARGENTINE GIRL INA RECORD SHOP AND IN THE BACKGROUND TOP ROW YOU SEE THE CHILEAN GI BLUES LP! GOOD -. $4

EL SALVADOR


RUSL 018

GOLDEN MEMORIES. NEW BLACK. VARIOUS ARTIST LP - THE WONDER OF YOU. MINT - / MINT -. $5

ENGLAND
NOEL 1 CHRISTMAS AT THE COUNTRY STORE. VARIOUS ARTISTS (SILVER BELLS. SMALL EL PIC ON FRONT. MINT - / MINT -. $6
SF 8162 TTWII. ORANGE. POOR / POOR. $2
INTS 1012 ELVIS SINGS FLAMING STAR. GREEN RCA INT"L LBL. VG 6 / GOOD. $4.

GERMANY





VARIOUS ARTIST LP'S. ALL MINT - / MINT -/ NO ELVIS PIC ON FRONT OR BACK UNLESS NOTED!


PL 70481 (2) LOVE SONGS. 2 LP VARIOUS ARTISTS BOOKLET CVR. NEW BLACK. SMALL ALOHA ELVIS PIC ON CVR. CAN'T HELP FALLING IN LOVE. MINT - / MINT -. $8
342028-1 LOVE DREAMS. CLUB EDITION. 1985 CLUB EDITION. NEW BLACK VARIOUS ARTIST LP (CAN'T HELP FALLING). SMALL ELVIS ALOHA PIC ON FRONT CVR. MINT - / MINT -. $6
6017 LOVE DREAMS. 1985. NEW BLACK. SAME LP AS 42028-1 BUT SLIGHTLY DIFFERET LBL. NO ELVIS PIC ON COVER AT ALL. MINT - / VG 8. $4
NL 70485 HIT ROLLER. NEW BLACK RCA VICTOR LBL. (CAN'T HELP FALLING IN LOVE). MINT - /MINT - . SAME LP (FRONT, BACK AND SONGS) AS THE GREEK VERSION. $4
PL 70481 (2) THE MOST BEAUTIFUL LOVE SONGS. NEW BLACK RCA VICTOR LBL. VARIOUS ARTIST 2 LP SET (CAN'T HELP FALLING IN LOVE). MINT - / VG 8. THIS IS THE SAME LP AS THE GREEK VERSION EXCEPT IT HAS A BOOKLET COVER AND THE GREEK VERSION HAS SOME GREEK WRITING ON THE FRONT & BACK NOT ON THE GERMAN ONE. $4
NL 89110 CHISTMAS IN THE COUNTRY.1983. NEW BLACK. SILVER BELLS. $4
208569 STARKE ZEITEN. SILVER ARIOLA. 1987. HEARTBREAK HOTEL. $4
208570 STARKE ZEITEN. SILVER ARIOLA. 1987. IN THE GHETTO. $4
PL 71156 FLAIR HIT COLLECTION. NEW BLACK. 1986.BOOKLET CVR. SMALL JAILHOUSE ROCK HEAD SHOT ON FRONT. AND INSIDE. $6
PL 75185 SLOW MOTION. NEW BLACK. 1991. CAN'T HELP FALLING IN LOVE. $4
206 726 MEMPHIS INTERNATIONAL EDITION. RED "MEMPHIS INTL EDITION" LBL.1985. BOOKLET CVR. CAN'T HELP FALLING IN LOVE. $4

GREECE




RCLP 20356

HIT ROLLER. NEW BLACK RCA VICTOR LBL. VARIOUS ARTIST (CAN'T HELP FALLING IN LOVE). MINT - /

MINT - . $4
RCLP 20362/3

THE MOST BEAUTIFUL LOVE SONGS. NEW BLACK RCA VICTOR LBL. VARIOUS ARTIST 2 LP SET (CAN'T

HELP FALLING IN LOVE). MINT - / VG 8. $3




MCA 18752

BACK TO THE FIFTIES. WHITE BMG LABEL. 2 LP VARIOUS ARTIST SET BOOKLET CVR. JAILHOUSE ROCK.

MINT - / MINT - . $4
2417871

THE WEEKENDER CLASSIC COLLECTION. 2 LP VARIOUS ARTIST BOOKLET CVR. WHITE "WEEKENDER

CLASSIC" LBL. NOW OR NEVER / ALWAYS ON MY MIND. MINT - / MINT -. $

5


HOLLAND
LP 1984-13 THIS IS MY SONG. YELLOW MUSIC SOCIETY LBL. 2 LP BOOKLET CVR VARIOUS ARTIST SET ISSUED IN 1984. ELVIS ALOHA PIC ON FRONT - ARE YOU LONESOME TONIGHT. MINT - / VG + . $8

PHILIPPINES
XFPL1 7001 DISCO BOOGIE WOOGIE. ORANGE LBL. 1979 VAR ARTISTS RCA LP WITH EL DOING BLUE SUEDE SHOES. MINT - / ALMOST MINT - $8
XFPL1 739 SONGS OF CHRISTMAS. ORANGE LBL. RCA 1980 VAR ARTISTS LP -I'LL BE HOME FOR CHRISTMAS; WINTER WINTERLAND. NO EL PICS AT ALL. MINT - / VG +. $7

SOUTH AFRICA
NOTE ALL BLACK LABEL LARGE RCA LOGO UNLESS NOTED:
31.142 ELVIS' GOLDEN RECORDS. ORIGINAL BLACK RCA. POOR / VERY POOR. $2
31.167 KING CREOLE. ORIGINAL BLACK RCA. POOR / VERY POOR. $2
NOTE: ALL BLACK LABEL SMALLER RCA LOGO UNLESS NOTED:
A31.404 GI BLUES. ORIGINAL RCA BLACK LBL. POOR / VERY POOR. $2
31.517 SOMETHING FOR EVERYBODY. ORIGINAL RCA BLACK LBL. POOR / VERY POOR. $2
NOTE: ALL BLACK LABEL WITH SILVER RCA VICTOR LOGO UNLESS NOTED:
31.920 ROUSTABOUT. ORIGINAL RCA VICTOR LBL. GOOD - / VERY POOR. $2
NOTE ALL ORAMGE LABEL:
31.126 JAILHOUSE ROCK. MINT - / POOR. $5
38.258 THAT'S THE WAY IT IS. ALMOST VG + / GOOD -. $4
34.023 ALOHA FROM HAWAII. GOOD - / POOR. $2

SPAIN
SPL2 9925 25 ANOS DE EXITOS. ORANGE RCA VICTOR LBL. THIS 1976 2 LP BOOKLET CVR VARIOUS ARTIST (IN THE GHETTO) SET WAS ISSUED TO CELEBRATE 25 YEARS OF RCA IN SPAIN! NOP PICS OF ANY OF THE ARTISTS MINT - / VG +. $6

VENEZUELA
LPUS 006 HOT 100 EL SONIDO DEL VERANO. ORANGE. VERY ODD VAR ARTIST LP ISSUED IN 1974. CONTAINS "PROMISED LAND". NO ELVIS PIC ON FRONT OR BACK. VG 8 / VG +. $10
LPUS 296 YESTERDAY. ORANGE. 1979 VARIOUS ARTIST LP. "YESTERDAY" . NO ELVIS PIC AT ALL. MINT - / MINT -. $6




VARIOUS ARTISTS LP'S
(NOTE: ALL OF THE LP'S BELOW CONTAIN SONGS BY VARIOUS RCA ARTISTS INCLUDING ELVIS. NONE OF THEM HAVE PICTURES OF ELVIS ON THE FRONT OR BACK UNLESS NOTED!


NW 207 COUNTRY MUSIC IN THE MODERN ERA (1940S-1970S). 1975 2 LP BOOKLET COVER SET ISSUED BY NEW WORLD RECORDS. THERE ARE PAGES WITH LINER NOTES INSIDE. "MYSTERY TRAIN". THIS MAY HAVE BEEN ONE OF THE FIRST LP'S OUTSIDE OF RCA TO USE AN ELVIS SONG! STILL SEALED (AT LEAST ON THREE SIDES. THE TOP IS OPEN! $15.

E1 60107 DINER ORIGINAL MOTION PICTURE SOUNDTRACK. 1982 TWO LP (IN SINGLE SLEEVE) LP ISSUED BY ELEKTRA RECORDS WITH SONGS FROM THE DINER MOVIE. "DON'T GE CRUEL". ALSO INCLUDES "RECONSIDER BABY" BY LOWELL FULSON! MINT - / VG + (WITH UPPER RIGHT HAND CORNER BEND. $8

DPL1 0561 COUNTRY GOLD. 1982. "ARE YOU LONESOME TONIGHT". STILL SEALED. $6

CPL2 4351 60 YEARS OF COUNTRY MUSIC. 1982 TWO LP SET ISSUED BY RCA. BOOKLET COVER. "HEARTBREAK HOTEL". FRONT HAS A LARGE COLOR DRAWING OF NIPPER AND THE RCA VICTROLA. INSIDE SLEEVES HAS GREAT LINER NOTES INCLUDING INFORMATION ON EACH SONG!. BACK CVR HAS COLOR REPRODUCTIONS OF SOME OF THE VARIOUS RCA 78 AND SINGLES LABELS INCLUDING 47-6420 NO LINES! REAL NICE LP. MINT - / ALMOST MINT - BUT THERE IS A CUT ON THE FRONT COVER RIGHT SIDE MID WAY DOWN. $6

DPL1 0608 HAPPY HOLIDAYS VOL. 18. 1983. ISSUED FOR TRUE VALUE HARDWARE STORES ONLY! "IF EVERYDAY WAS LIKE CHRISTMAS". STILL SEALED. $6 (2 COPIES)
DPL1 0713 HAPPY HOLIDAYS VOL. 20. 1985. ISSUED FOR TRUE VALUE HARDWARE STORES ONLY! "BLUE CHRISTMAS". STILL SEALED. B/W HEAD SHOT PIC OF EL FROM EARLY 60'S ON BACK CVR. $6 (2 COPIES)
DPL1 0739 HAPPY HOLIDAYS VOL. 21. 1986. ISSUED FOR TRUE VALUE HARDWARE STORES ONLY! "SILVER BELLS". STILL SEALED. SMALL COLOR JAILHOUSE ROCK HEAD SHOT ON VACK. $6

AHL1 7004 14 #1 COUNTRY HITS. 1985 RCA. "GUITAR MAN". STILL SEALED. $6
CPL1 7013 THE BEST OF CHRISTMAS. 1985 RCA. "SILVER BELLS". STILL SEALED. $6

DPL1 0716 A CHRISTMAS TREASURY OF CLASSICS FROM AVON. 1985 AVON RELEASE. "SILVER BELLS". STILL SEALED. SMALL COLOR JAILHOUSE ROCK HEAD SHOT ON BACK. $6 (9 COPIES)
DPL1 0751 AVON VALENTINE FAVORITES. 1086 AVON RELEASE. "CAN'T HELP FALLING IN LOVE". SMALL COLOR 70'S "LIVE" PROFILE JUMPSUIT HEAD AND SHOULDERS PIC HARDLY EVER SEEN BEFORE! STILL SEALED. $6 (4 COPIES)
DPL1 0803 CELEBRATE THE SEASON WITH TUPPERWARE. 1987 TUPPERWARE HOME PARTIES RELEASE. "I'LL BE HOME FOR CHRISTMAS". SMALL J ROCK HEAD SHOT (DIFFERENT THAN ON THE ONES ABOVE!). STILL SEALED. $6
DPL1 0803 CELEBRATE THE SEASON WITH TUPPERWARE. 1987 TUPPERWARE HOME PARTIES RELEASE. "I'LL BE HOME FOR CHRISTMAS". SMALL J ROCK HEAD SHOT (DIFFERENT THAN ON THE ONES ABOVE!). MINT BUT NOT SEALED. $6

DPL1 0829 BILLBOARD - 1959. 1988 RCA RELEASE ISSUED FOR RHINO RECORDS. "BIG HUNK O LOVE". SMALL B/W J. RICK PIC ON BACK. MINT - / MINT - (WITH SHRINK WRAP STILL ON BUT NOT SEALED! $4

STL 112 COUNTRY USA 1958. 1989 TWO LP BOOKLET COVER. ISSUED BY TIME LIFE. LINER NOTES INSIDE. "DON'T". GREAT B/W PIC OF ELVIS AND JOHNNY CASH INSIDE! MINT - / MINT -. $6
STL 113 COUNTRY USA 1969. 1989 TWO LP BOOKLET COVER. ISSUED BY TIME LIFE. LINER NOTES INSIDE. "SUSPICIOUS MINDS". MINT - / MINT -. $6

SVL3 0776 SOLID GOLD HITS FROM THE 60'S. 1987 RCA SPECIAL PRODUCTS 3 LP SET (IN A SINGLE COVER). "NOW OR NEVER"; "STUCK ON YOU"; "ARE YOU LONESOME". INTERESTINGLY, THIS SET ALSO CONTAINED TERRY STAFFORD'S VERSION OF "SUSPICION" FOR UNKNOWN REASONS! MINT - / ALMOST VG ++ WITH THE SHRINK WRAP STILL ON BUT NOT SEALED. UNFORTUNATELY, PROBABLY DUE TO SHIPPING, THERE ARE MANY CORNER BENDS AND CREASES! $6

8372-1-RCA MISTLETOE AND MEMORIES. 1988 BMG. "O COME ALL YE FAITHFUL". STILL SEALED. $6
FSC 5406-1 THE STARS OF CHRISTMAS. 1988 AVON BMG RELEASE. "IF EVERYDAY WAS LIKE CHRISTMAS". SMALL COLOR HEAD SHOT OF EL ON BACK FROM 50'S. COMES WITH 20 PAGE BOOKLET (NOT INSIDE LP AS IT'S STILL SEALED!) WITH A PAGE OF SMALL LINER NOTES, LYRICS AND A PHOTO DEVOTED TO EACH ARTIST!! VERY HARD-TO-FIND WITH THIS BOOKLET! $10
FSC 5406-1 THE STARS OF CHRISTMAS. 1988 AVON BMG. "IF EVERYDAY WAS LIKE CHRISTMAS". STILL SEALED! $7
SVL2 0857 A MERRY COUNTRY CHRISTMAS. 1988 BMG 2 LP SET (TWO RECORDS IN A SINGLE COVER!). "SILENT NIGHT". NOT SEALED! MINT - / MINT -.$6