44 YEARS IN BUSINESS!
NOVEMBER 13, 2018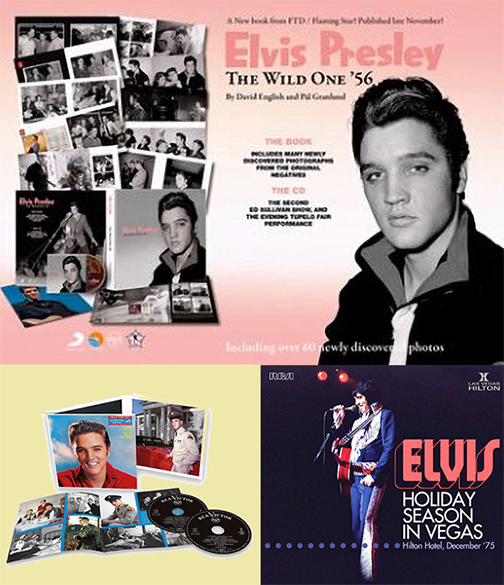 NEW FTD RELEASES

Besides the three releases pictured above FTD will also release a new 2 LP GI BLUES VOL. 2 booklet cover set. If anyone would like this let me know. In the meantime to see information on thye other three please go to FTD CD page.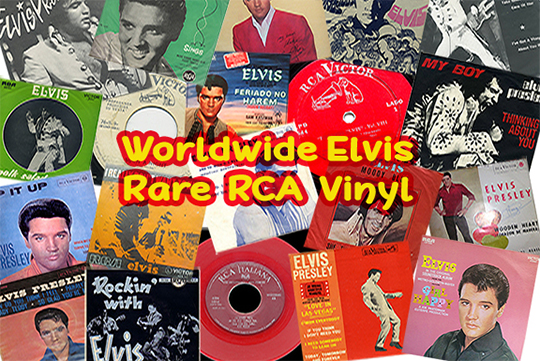 WORLDWIDE ELVIS RARE RCA VINYL

This Facebook page is for Elvis collectors to post RARE Elvis 78's, singles, EP's, LP's and promotional records ONLY ON THE RCA label mainly from the 50's, 60's and 70's. Please don't bother putting any common releases or current vinyl up as this page has only been started to showcase very rare and unusual records from around the world on RCA ONLY!! Anyone who has any Elvis vinyl from Angola, Bolivia, Colombia, Ecuador, Egypt, Lebanon, Madagascar, Pakistan, Trinidad, Venezuela (especially early releases) would be most appreciated here as not much is known about these countries. Sorry, NO bootlegs, no Chinese, Malaysian, Far East type counterfeits or pirate records on Elvis. Please go to HERE.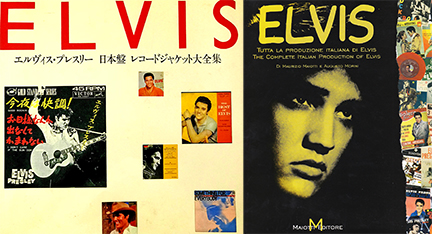 TWO NEW BOOKS

I just added a Japanese and Italian discography books. These are the BEST of the BEST!. For more information please go to BOOKS page.



All written material in this website copyrighted by WORLDWIDE ELVIS, 2018
Designed & edited by: Paul Dowling
WORLDWIDE ELVIS; Sarasota, FL. 34233
(941) 504-9053