41 YEARS IN BUSINESS!

JANUARY 31, 2015


PAGE UPDATES
I have finally updated the SINGLES/ EP'S and the LP'S pages to the left! I have added / deleted things as well as reduced probably 80% of the prices!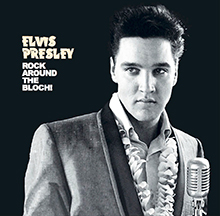 NEW FTD BOOK /CD COMING 2015!
FTD will release my 1978 bootleg LP on CD along with a book sometime probably in early 2015 . For further details please go to the FTD page.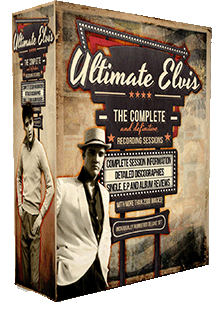 ULTIMATE ELVIS BOOK SET!
NOW AVAILABLE 1700 PAGES!!
The Complete And Definitive Recording Sessions book, individually numbered, deluxe set (in a beautiful slipcase), not only comprises all the session information available to date, based on Keith Flynn's incomparable website keithflynn.com, but includes comprehensive notes on each session, discographies, reviews of every single, EP and album release, release dates, facsimiles of RCA's paperwork, session logs, listing notices, letters from Colonel Parker's office and RCA's archive, the reproduction of original sheet music covers (courtesy of Chris Giles), a huge index and a host of other things. The icing on the cake is a wealth of stunning photographs - approximately 3000 of them! - many of them previously unseen, relating to the time period in question. With major contributions from Erik Lorentzen, Keith Flynn, Gordon Minto, Piers Beagley, Arjan Deelen, Alan Hanson, James V. Roy, as well as many other notable contributors from throughout the world, these volumes, designed by Chris Middleton (Nightrider Design), have an unparalleled pedigree. For more details go here: BOOK page.



All written material in this website copyrighted by WORLDWIDE ELVIS, 2015
Designed & edited by: Paul Dowling
WORLDWIDE ELVIS; P.O. Box 17998; Sarasota, FL. 34276-0998
(941) 346 - 1930
Email Marketing You Can Trust