42 YEARS IN BUSINESS!
JUlY 1, 2016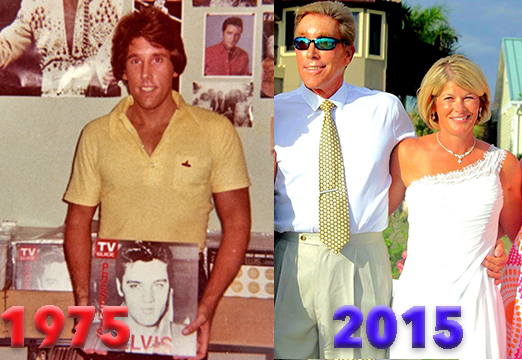 NEW PAUL DOWLING INTERVIEW!


The ELVIS INFORMATION NETWORK website from Australia has just put up PARTS 1 & 2 of a very long interview that Piers did with me recently. Part 3 will be coming soon. I think you'll find these very interesting as they contain information i've never shared before and I'm sure a lot of people will be very surprised with my last 42 year history collecting, selling, and making Elvis records and learning about UNRELEASED material that was offered to me and which I actually heard!! (NOTE: LEFT PHOTO 1975 my "Elvis Room" Baltimore, Md ; RIGHT PHOTO June 6, 2015 at my wedding on the beach Siesta Key, Fl) So if anyone wants to read them please go to the INTERVIEWS page.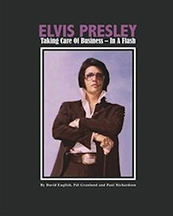 TCB IN A FLASH IN JUNE
FTD will release a huge 450 page hardbound book that contains detailed coverage of Elvis'life and career between the autumn of 1970 and the first weeks of 1971. Plus a special CD!
- Several hundred photographs, many of them candid and previously unpublished
- Rare documents, reports from the time, and new and exclusive interviews
- Bonus CD with THREE unreleased versions of studio-tracks from June 1970, TWO unreleased MONO singles, a remastered recording of Elvis' concert in Portland, Oregon on November 11th 1970 - plus two other tracks.
For more details please go to the FTD page.




SPEEDWAY CD!
FTD just announced they are releasing a new 2 CD set of songs from SPEEDWAY due later in June.
For more details please go to the FTD page.







All written material in this website copyrighted by WORLDWIDE ELVIS, 2016
Designed & edited by: Paul Dowling
WORLDWIDE ELVIS; 8911 Midnight Pass Rd # 415; Sarasota, FL. 34242
(941) 346 - 1930
Email Marketing You Can Trust